Moraleja Green shopping centre is located in the north of Madrid. The centre's strong catchment area attracts millions of visitors every year and benefits from an affluent and lively local population. Kennedy Wilson Europe acquired the under-managed shopping centre in 2016 and has implemented a multi-million euro capital investment programme that has seen improvements and upgrades made throughout the centre, as well as the introduction of a newly landscaped garden area. The refurbishment works focus on driving performance by enhancing the overall shopping experience and improving the retail offer, whilst increasing the energy efficiency of the property and strengthening the public realm. In 2017 we reduced our carbon emissions by 19% versus 2016 and we believe that the changes made will continue to reduce the environmental footprint of the centre and increase the social and economic opportunities that the site offers, benefiting our tenants and the local community.
Moraleja Green Story
A sustainable building, inside and outside
We have carried out our repositioning works at Moraleja Green while targeting a BREEAM In Use Very Good certification. In order to reduce energy consumption, we have installed LED lighting throughout the centre and upgraded to a new boiler and chiller system. We have also replaced the polycarbonate roof top glazing with a new system which includes solar irradiation, which reduces heat load of cooling and provides significant savings from the reduced chiller requirements. In 2018 we have committed to investigate the integration of all Building Management Systems on site which would further improve energy efficiencies at the centre, as well as installing two Tesla charging stations in the centre's underground car park. Due to the introduction of these energy reduction initiatives, the centre's primary energy consumption rating has improved from an E to a C, while maintaining our high B rating for carbon dioxide emissions.
Moraleja Green's new garden area has been designed as a flexible and sustainable open space that tenants, visitors and the local community can enjoy. The landscaping features autochthonous plants and a drop irrigation system to reduce water consumption and reflect the local nature. Following the garden's opening last year, we have received positive feedback from our customers who are thrilled with the new space, and are pleased to report that the garden has been used on a frequent basis for both tenant and community events.

A hub for the community
Throughout the summer months we hosted concerts and parties which welcomed talented musicians and bands from the local community, together with new and exciting food and drink retailers which all our visitors could enjoy. Our School of Heroes event, hosted in November 2017, welcomed more than 500 children to the garden for a day's work experience. They participated in a variety of workshops and classes which encouraged them to become 'mini heroes' and experience life as a policeman, fireman or doctor. We also organised a variety of weekend workshops focused on food and eating healthily which attracted over 650 children to the centre and were well received by our family orientated customer base.
To create great places we must seek to optimise our resources and build strong communities and partnerships at our sites. Last Christmas, Moraleja Green proudly partnered with 'Fundación Querer', a Spanish charity in our local community that strives to improve the quality of life of children diagnosed with autism. One of our long-standing tenants, The Extreme Collection, was responsible for designing the campaign mascot, and we worked closely with them and the charity to raise awareness for 'Fundación Querer' over the festive period. We organised Christmas gift wrapping stalls in the centre which were well attended by national celebrities, and published various media campaigns supporting the charity which reached an audience of over 4 million people. To date we have raised and donated over €6,500 to Fundación Querer.
To further develop our partnership with the local community, we have established a long term relationship with the region's sports foundation, 'Fundación Deporte Alcobendas' (Fundal). The foundation is committed to supporting underfunded sports clubs in the local area. Its current partners include Carrefour, Toyota and P&G, as well as numerous local businesses. Over the last two years, Moraleja Green has provided significant economic investments to Fundal, as well as hosting a variety of events and ceremonies for the foundation in the shopping centre. Most recently, Fundal celebrated its 20th anniversary and the official celebration event was proudly hosted by Moraleja Green in the new garden area. Over 200 sporting athletes from across eight different sports were presented with awards in recognition of their sporting achievements, watched by their friends, families and notable celebrities. Going forward, we are committed to working closely with Fundal and intend to strengthen Moraleja Green's partnerships with other organisations in the community.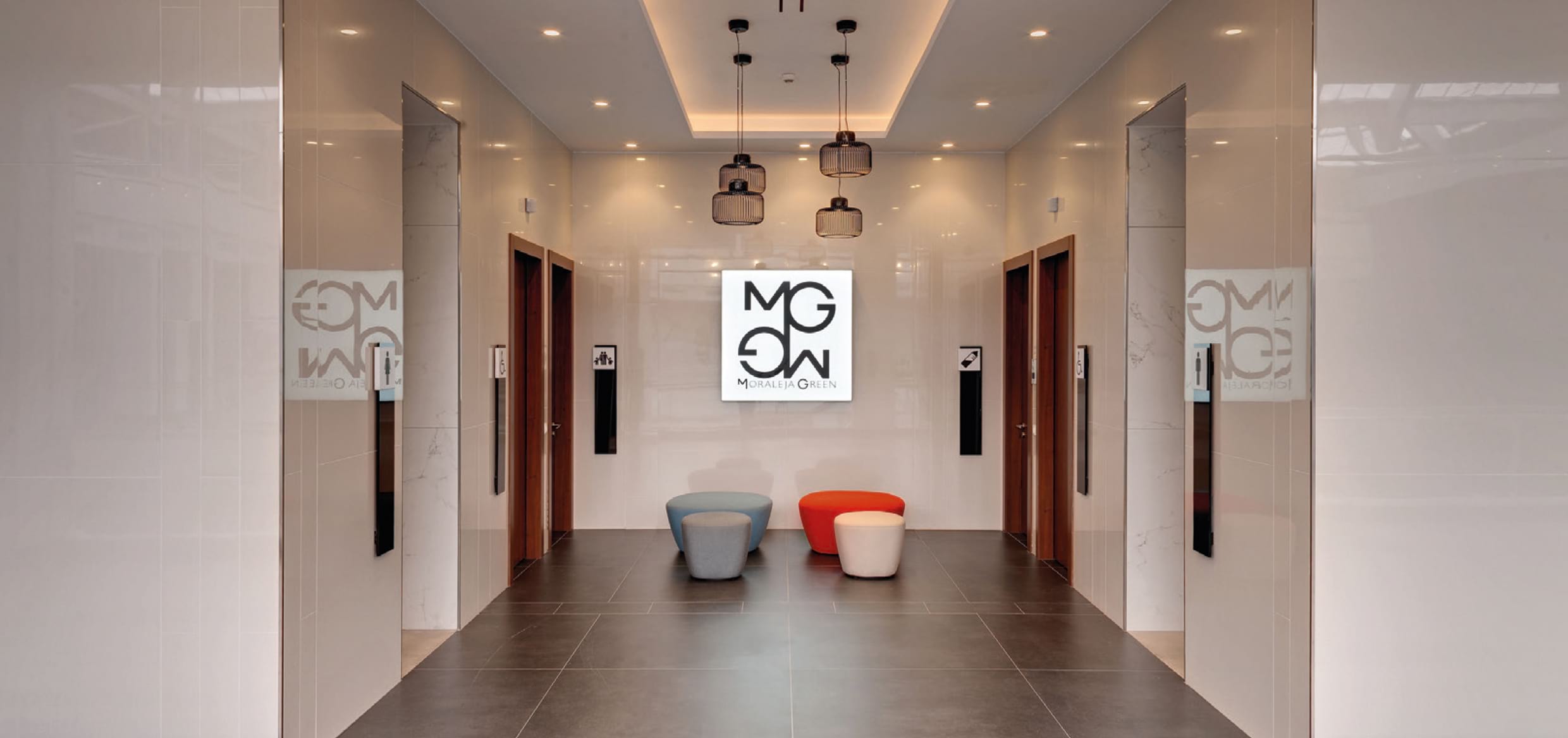 New family facilities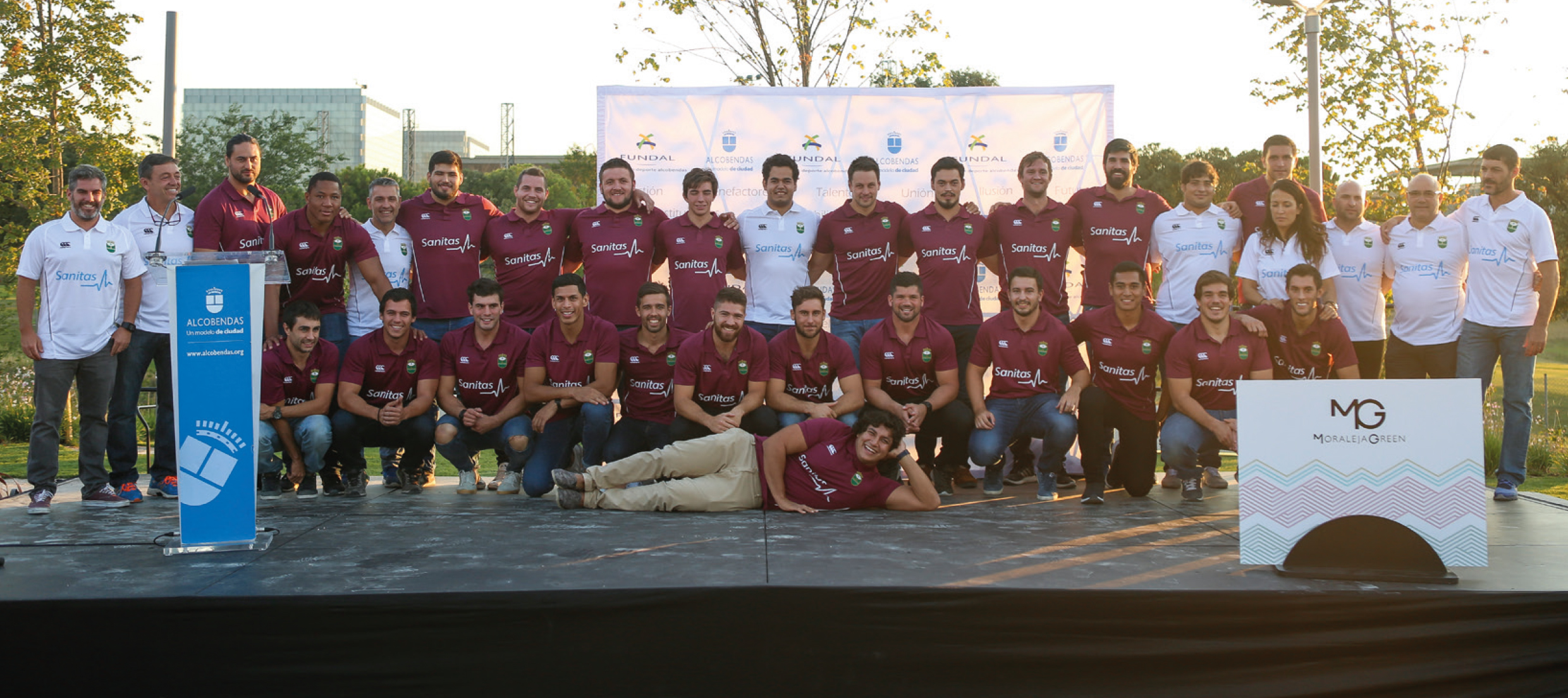 Fundal's 20th anniversary awards ceremony held in the newly landscaped garden