Our recently completed Old School and Assembly development in Leeds, UK, perfectly illustrates our strategy to unlock the inherent value of heritage assets which are often under-capitalized and under-managed. Through a respectful design that preserves and enhances the original features we have delivered a modern work and leisure environment.
Old School & Assembly Story
Protected Building with Unique Features
We acquired the 24,000 sq ft building as part of a large portfolio transaction in 2015. The building is Grade II* listed, denoting a heritage asset of particular importance of more than special interest. It occupies a prime location at the heart of the city, and dates to the 1870s when it was originally built for the Leeds School Board.
At the time of acquisition, the ground, first and second floors were being used as office space, with the basement used as a nightclub. We completed a full refurbishment of the building, respecting and preserving the heritage and key architectural features. This included the restoration of a rare double helix staircase and exposure of the octagonal roof and barrel-vaulted ceiling on the top floor. The ground, first and second floors have been maintained for office use and carefully blend the building's historic character with new technology such as LED lighting and an energy efficient heating and cooling system. These, coupled with improved insulation, have contributed to a significant uplift in the building's Energy Performance Certificate ("EPC") rating1 from an F, which does not comply with the legislation to a B.
Amenities including showers and lockers meanwhile appeal to creative businesses and one floor was leased upon completion to a technology firm specializing in online retail.
The basement space has been renamed Assembly. It has also been transformed into a popular street food and craft beer hub that provides a social space for the tenants and wider community. With eight leases awarded to local retailers the space is generating double the rent received from the previous tenant as well as opening this historic building to the general public.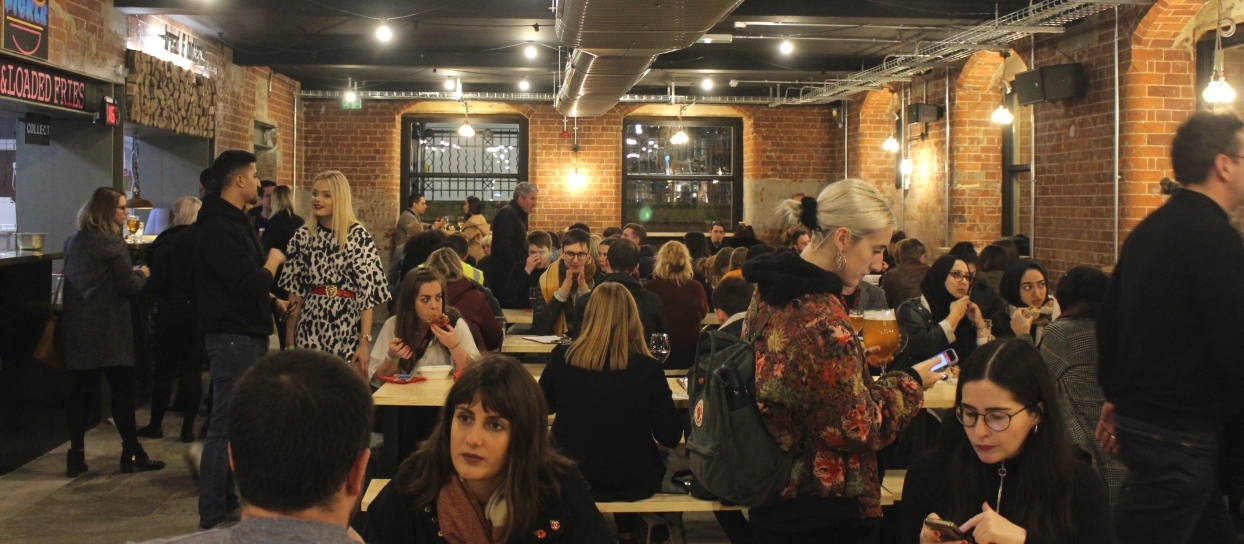 Transformed basement space – renamed Assembly – a popular local community hub