Restoring, preserving and enhancing valuable heritage assets and architecturally stunning properties are key parts of how we do business at Kennedy Wilson Europe. The Shelbourne Hotel is a timeless landmark in the heart of Dublin and one of our key heritage assets, celebrating nearly 200 years of history and tradition. The hotel is the largest 5 star hotel in Dublin and overlooks the city's grandest square, St. Stephen's Green. It is also located within a few minutes' walk from Dublin's most famous landmarks and shopping parade.
Shelbourne Hotel Story
A hotel with history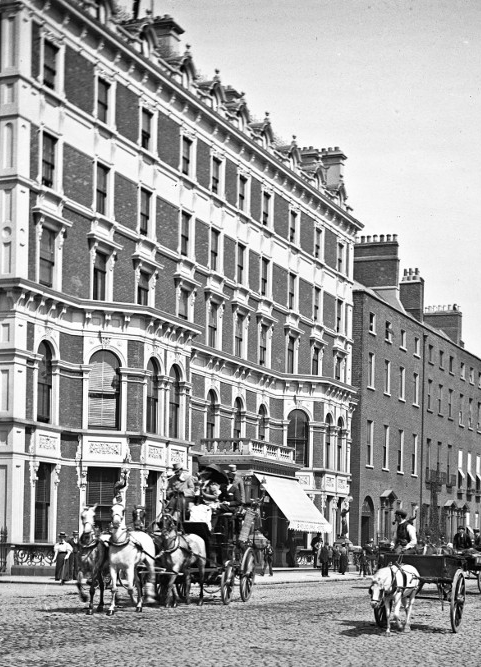 Guests arriving in 1880
Originally founded in 1824, the building has played a significant role in the literary, social, political, culinary and artistic traditions of Irish society for nearly two centuries. In 1922, the Irish constitution was drafted in the new Constitution Suite at the Shelbourne Hotel and two of the original copies have been kept on site for visitors to see. The hotel is comprised of 265 rooms, 12 meeting rooms, 2 bars, a fine dining restaurant and a health club, which have all proved to be very popular with locals and tourists. We recognised the importance of this building to the people of Dublin and its historical significance within Ireland, and have committed to protecting its history whilst restoring the building for future generations.

Award winning results
Following our acquisition of the hotel in 2014 we have rolled out a long term, value-add asset management programme with the aim of refurbishing the entire hotel whilst maintaining and protecting the building's original Georgian features. In 2015, we began carrying out significant refurbishments to the exterior façade whereby over 50 traditional craftsmen cleaned, repaired and repointed over 99,000 bricks, restored and repaired over 300 windows and 500 façade architectural details. In addition, we also renovated all suites, adjoining corridors and the lobbies. Our second phase of the refurbishment project involved extensively renovating the main hotel staircase, a traditional Georgian feature which is central to the building. In 2017 we were awarded the Irish Georgian Society Conservation Award in recognition of our work to preserve and protect one of Dublin's most valued heritage buildings.
We aim to complete the full renovation project at The Shelbourne Hotel by the end of 2019 and remain committed to preserving the hotel's ornate Georgian architecture to ensure it remains an iconic landmark in Dublin city centre.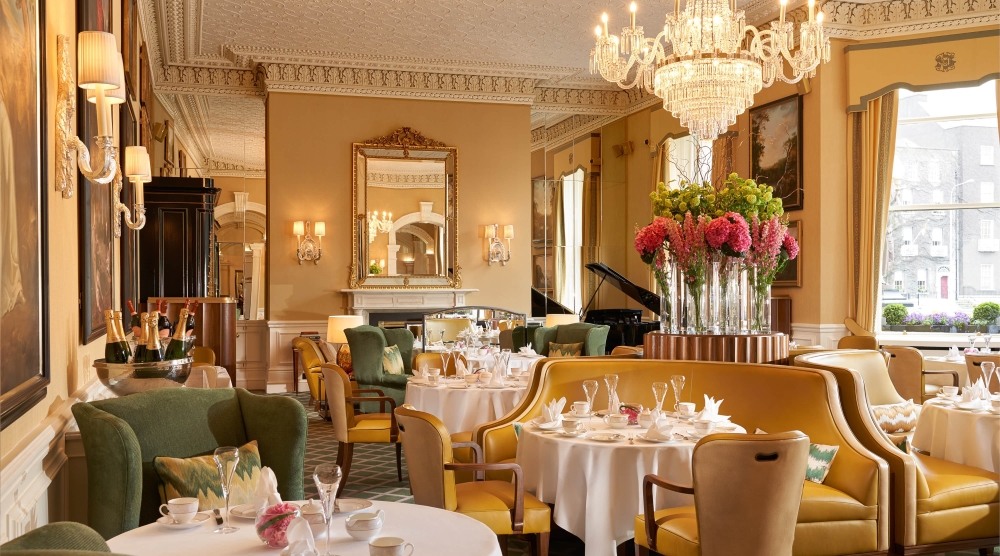 The new Lord Mayor's Lounge