One of our most prominent and highly successful developments in Dublin, Vantage embodies our belief that people are at the core of our business. The high quality apartments reflect the identified need for modern, rejuvenated homes with a sense of community and belonging at their core.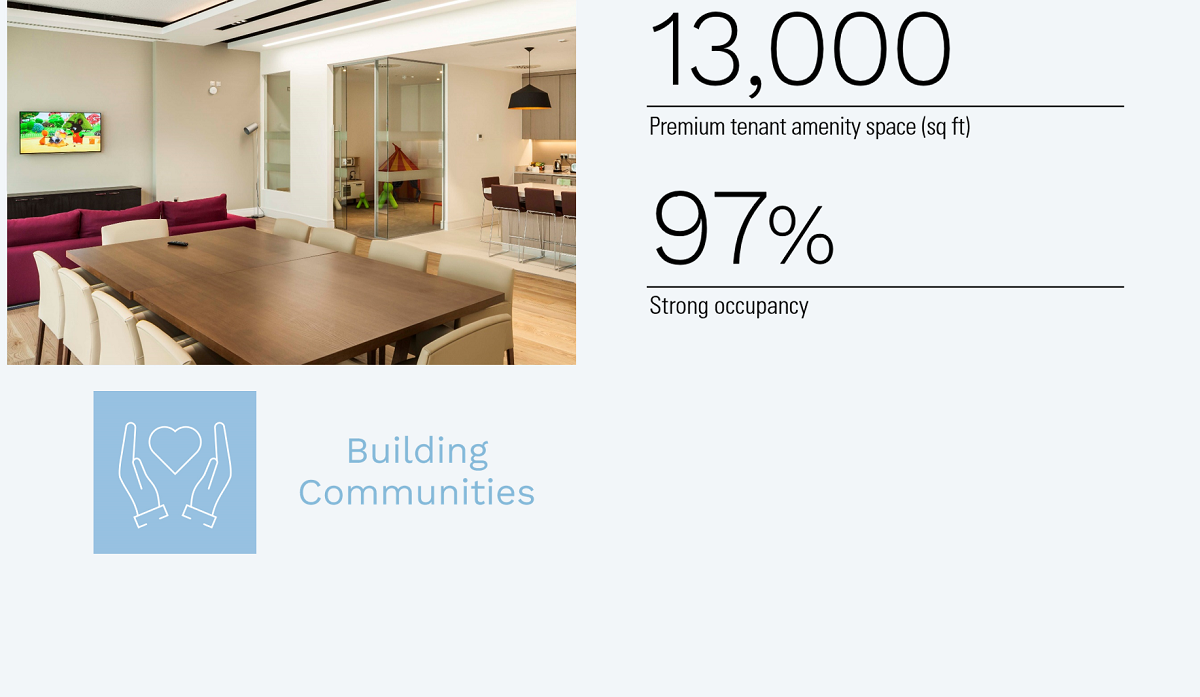 Vantage Apartments Story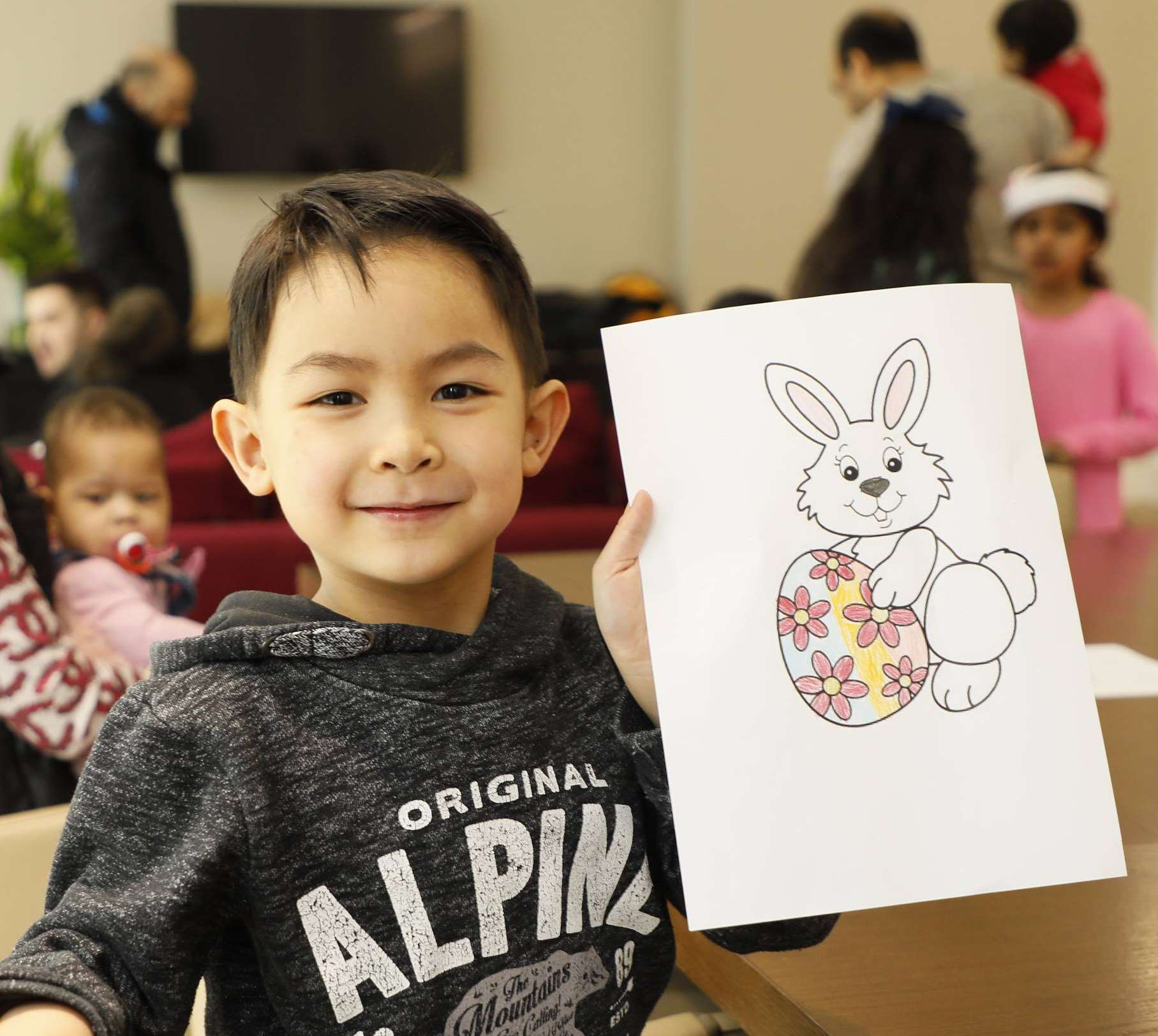 Arts and crafts at the residents's Easter party
Bringing tenants together
In 2014 we acquired Vantage in Central Park, Dublin 18, situated between Dundrum and Leopardstown. We had the vision of transforming the 272 PRS units and making 31,000 sq ft of largely vacant commercial parade into a larger, more vibrant space. We delivered this by building an additional 166 units and converting 13,000 sq ft of commercial space into exclusive tenant amenities. A significant investment totalling €58.5 million was made into the development of the new units, constructing four new penthouse units in the existing blocks and creating a premium tenant amenity suite. We enhanced the existing space at Vantage by embedding smart design into our planning. As a result, we have been able to provide our residents with a dedicated and professional management office, premium gym, including a spin studio, cinema room, games room, lounge area, child's play area and a chef's kitchen. By hosting a full range of weekly events, from spin classes to games and movie nights, we have been successful in bringing our residents together through shared enjoyment in the facilities provided in our buildings.

A place called home

The premium offering at Vantage has been a great success and we have seen average occupancy rates of 97% across the 442 apartments within the scheme. We believe that vibrant and lively environments attract diverse groups of people, and at Vantage we have created a dynamic community within the development that continues to grow and strengthen. Additional on site provisions including 24 hour security, an on site manager and multi-use communal spaces, have created an environment where people feel safe to live, work and thrive – a place that they can truly call home.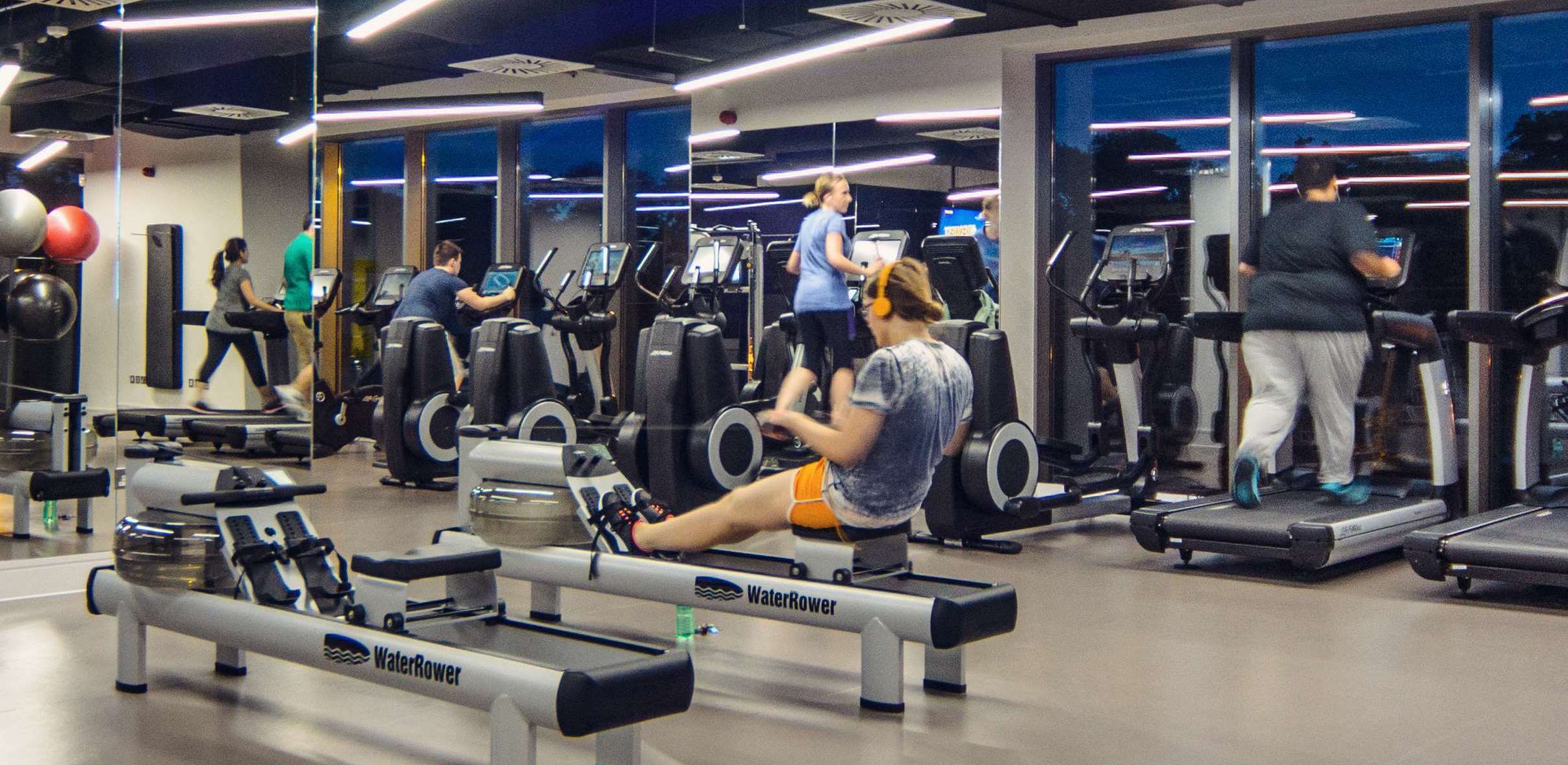 High specification resident gym