×
Parm Nijjar
Director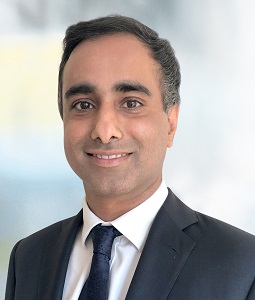 Years in Real Estate:
9 years
Years with the firm:
7 years
Parm Nijjar
Director
Parm is a Director at Kennedy Wilson Europe, having joined the business in June 2014 and is responsible for financial analysis and deal execution focussing on the UK, Ireland and Spain, as well as being actively involved in the company's joint venture relationships with AXA and Cain and the funds management business.
Previously, Parm worked at Deloitte for nine years within Corporate Finance and Financial Services Audit. He is a Chartered Accountant (ICAEW) and holds a Masters in Aeronautical Engineering from Imperial College, London.