×
Padmini Singla
General Counsel, Europe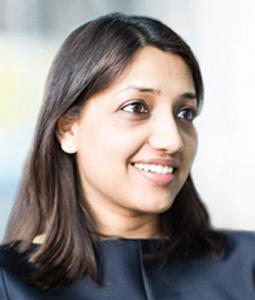 Years with the firm:
7 years
Padmini Singla
General Counsel, Europe
Padmini Singla is the General Counsel for Kennedy Wilson Europe. Based in London, she joined the firm in 2014 and is responsible for legal, regulatory, risk, governance and compliance functions for Kennedy Wilson's European transactions and operations.
Prior to joining KW Europe, Padmini practiced law in the corporate finance department at Ashurst LLP in London. Before joining Ashurst, Padmini practiced law as a commercial litigator in New Delhi, India. Padmini graduated from Delhi University, India with an Honours degree in English Literature and also received an LL.B. from Delhi University, India. She is qualified to practice law in India, England and Ireland.